NAFPAKTOS

---
Nafpaktos is the capital of Nafpaktias,and it covers an area 22.000 acres.Nafpaktos with its beautiful port, powerful castle, and clean beaches is consindered to be the most beautiful town of Rumeli.
It binds the west and the middle Greece, so every traveller,that comes either from Peloponisos or from Ipiros and the Ionion islands to visit Delfi(which are only 100 Km from Nafpaktos), has the chance to visit it!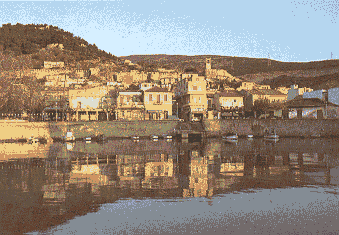 The traditional part of the town is built on a small hill, with view to the Korinthiakos and Achaias mountains, that ends at the sea forming a small port.The port and the hill are surrounded by a strong castle which was built in the Middle Ages.
Antirio the place which binds peloponiso with Sterea and Ipiro is 10 Km far from Nafpaktos.Around Nafpaktos are many villages that attract many Tourists in sammer,such as Ano Xora, Anthofhto, Anabrith, Elatou, Platanos...
The climate of Nafpaktos is consindered to be one of the best in Greece. It has mild winter and cool summer.The average temperature of that area is 18'C.
The port at night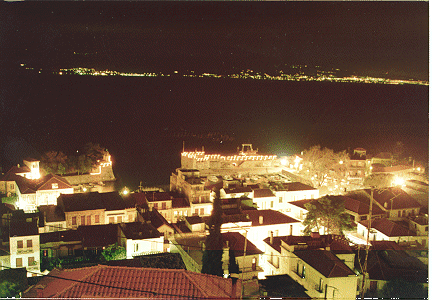 ---

|Nafpakto's Kastle|